Imagine you are going to a track after a long workday and want to run a few laps to clear your head. You are entirely alone there. Now close your eyes and try to run. Your plan is now much more difficult if no one can navigate you. Running without a companion is almost impossible for blind and visually impaired people. Until now! Because the WAIBRObelt allows them to do that: independent running on sports tracks, without accompaniment.
​
We want to enable independent movement for blind and visually impaired people!
Support our Crowdfunding and empower with us blind and visually impaired people worldwide to lead an independent life full of movement.
One in 25 people is blind or visually impaired*.
Globally, this is roughly equivalent to the population of the USA.
*People with visual impairment have 10 percent or less of their vision.
People who like to go running should be able to do so when they feel like it, without having to rely on accompanying athletes.
Those who move also do something for their health. The WAIBRObelt is intended to provide more movement.
Sport releases messenger substances ("happiness hormones"), which are supposed to ensure a better mood and more joy.
OUR

PASSION

IS OUR

MOTIVATION



We are a young Start-Up in Graz, Austria and we love to move outdoors. We believe that movement in nature is the key to our happiness. For that reason, we want to share our passion with as many as possible, especially with those who are limited in their range of activity. We want to create special access to movement, independently from impairments. Our goal is to enable a broader range of outdoor sports for people with visual impairments.
Katerina Sedlackova is a talented professional with expertise in interaction design and human-machine interfaces, having completed her master's degree at FH Joanneum in Graz. She is driven by her passion for this field, evident in her volunteer work as a personal sports coach for the visually impaired. She is also active in research related to sports for the blind and independent training for visually impaired athletes.
​
#gravelbike #cross-countryskiing
#gravelbike #nordicskiing
Philipp Kersch is a highly qualified biomedical engineer with a strong background in medical technology and assistive technologies. He developed a remote-controlled bowling ramp for wheelchair users during his studies, which is now used by the Austrian bowling team for Special Olympics. Currently, he works at WAIBRO as a lead engineer and is responsible for machine learning and quality management.
Patrick Kaiser is a PR professional with a strong background in communication and content creation. With his expertise in public relations, journalism, and in the digital world, he is responsible for all communications at WAIBRO. He acquired his knowledge during his studies at FH Joanneum and in various internships and was also able to gain professional experience in the fields of corporate communications, local journalism, and event management.
Maximilian Brunner is a dedicated electrical engineer pursuing a Master's degree at Graz University of Technology and working at WAIBRO, where he is involved in technical development. He is passionate about the interaction of hardware and software, with a solid foundation in electrical engineering and practical knowledge and experience.
Christian Brunner has many years of international experience in setting up companies, developing corporate strategies, finance, and controlling. He supports WAIBRO in the ongoing business development from prototypes to series production in terms of technical, methodological, and organizational aspects.
HARDWARE




INNOVATION




IS A TOUGH JOB
One of our next hurdles & milestones is the hardware certification process for each country we are planning to sell to. Help us to hop over those hurdles and support us at the crowdfunding campaign in April.

Before we kick off in April, we'd love to hear from you about joining us on the crowdfunding starting line!
A BIG THANK-YOU TO OUR SUPPORTER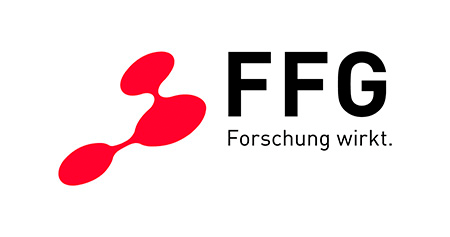 WAIBRO was supported by the academic incubator Science Park Graz and promoted within the AplusB scale-up program.
WAIBRO is grant-aided by aws "impulse XS", "Creative Impact Prototypen" und "Creative Impact Marktreife" of the BMWFW handled by the aws and also grant aided by the FFG "Impact Innovation Program" and "Patent.Scheck" Programm.